Get Ready – 5G Is Coming Next Year
Added to IoTplaybook or last updated on:
07/31/2018
According to a recent statement, the University of Sussex completed the first rounds of testing for 5G in indoor settings. The technology will have the capabilities to deliver 100 times faster broadband, and "be more transformative than the arrival of 4G a decade ago."
One professor from the University of Sussex said that 5G will be a big deal among users, "with huge possibilities for industrial automation and robotics for manufacturing which could deliver a huge boost" to productivity.
The university's statement also said that customers can look forward to data rates that are at least 20 times faster than 4G; "with the new 5G wireless technology tipped to help radically speed up roll-out of fibre broadband coverage in the UK which is currently being hampered because of the significant costs of laying cables into millions of homes." Plus, 5G Fixed-Wireless Access technology will be able to cover numerous homes from mobile base stations in residential areas "with the potential for peak data rates of up to 1 Gbps."
What decision makers should know:
Based on the enthusiasm emitted from the University of Sussex's statement on 5G, one major takeaway for decision makers is this: get ready. One of the world's first International Masters in 5G mobile communications launching at the university this year, Dr. Falah Ali, said that the new wireless technology will be beneficial for all once it's ready to launch.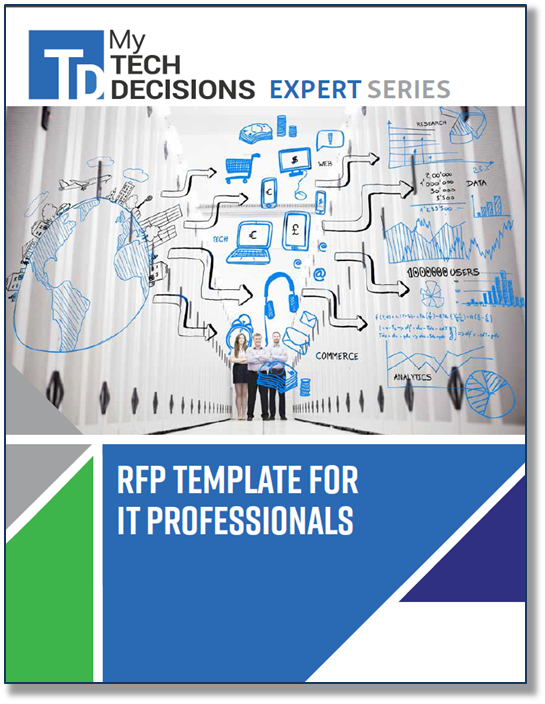 Now's your chance to see what someone else's RFP looks like!
Download our template today and get a jump start on your next project.
"It will empower new functionalities for people, society and enterprises. It is expected to provide fibre like data rate with massive system capacity and ultra-reliable and extreme real time communications vital for many emerging applications including the Internet-of-things, driverless cars, virtual reality, eHealth, tactile internet, and smart cities," he said.
As a result, decision makers eager to make the jump to 5G should keep an eye on the university's and other institution's developments in the technology; 5G is expected to be commercially available in the United States by 2019, and in the United Kingdom by 2020.
The end user's first and last stop for making technology decisions.
The Latest from IoTplaybook